Special to 'F1 in America' thanks to Alex Wong, author:
Hello everyone! I recently had a chat with my friend Parris Mullins and we talked about his time at the now defunct USF1 Team, and what he thinks of the upcoming USGP in Austin. He was a key player in trying to save the team during its last days. I would like to share that conversation with you all.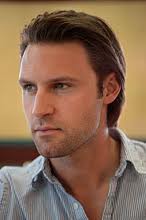 Alex Wong: Can you tell us what your role at USF1 was, and if you could give us an idea what went on during the last weeks before the team officially ceased operations?
Parris Mullins: That's a good question and I wish I had a straight answer for you. I was brought in at the early stages and even though my title was not defined, I worked closely with the Commercial Director and the Business Development team. Towards the end my role drastically changed of course, as we were trying to find solutions to get the team to the grid on time. I assembled a group of individuals from within the team and a couple outside advisors to help come up with solutions to get us to the grid. We looked at every possible option whether it be the Dallaras, the Toyotas, or merging with another team. It was pretty hectic as you can imagine cause with every solution we came up with, some other obstacle was thrown in our path. Literally while I was in Parma negotiating with Dallara to buy the two cars that Campos defaulted on, their primary investor Carabante wired the balance due and secured the cars. I couldn't do anything with Toyota because of their contract with Stefanovic. So naturally I looked at what a merger would look like with either of them. The Toyota option was very tempting given that we knew the level of the car would be to current F1 standards, with current F1 knowledge and built on a current F1 budget, the largest budget in F1 to be exact. The same could not be said for the Dallara as it was built on a limited budget, with a limited amount of current F1 knowledge and a limited amount of staff, not to mention a very limited amount of time. We knew we would have gotten a limited car, but we would have at least made it to the grid. The Toyota option, as appealing as it was, came with some caveats. Most of the equipment had to be leased, we were not allowed to purchase it and we had already spent a great deal of money with Cosworth for the engines and they weren't about to give us a refund. Modifying the Toyota to take a Cosworth was not an option for a number of reasons. The two most important factors though, when looking at the possible solutions we had in front of us were; Is this a sustainable solution? And will it keep the team intact? We did not want to let anyone go. The team, or family I should say, that we had assembled in Charlotte, came together from all over the world to be a part of this. They gave everything they had and worked around the clock. Making sure that family stayed together was the most important factor to myself and the investors. We would not sacrifice them just to save the investment. So to answer your question, those final weeks were crazy, absolutely insane. Things would change by the hour and we were working round the clock to save it. I can't tell you how many planes I was on and how many different time zones I was in in just the course of a week, let alone several weeks. It was really amazing to see how the team reacted in those final weeks. They all were extremely optimistic and supportive and ready to take on anything. Sadly, we all know how this story ends. We weren't able to find a sustainable solution for the team to move forward. I could not advise the current investors or possible new ones to waste anymore money based on the options available to us.
AW: So looking back, what did you learn from your experience at USF1, and your dealings with Bernie Ecclestone and the other team principals? How important is the US market to Formula 1?
PM: Well I learned a great deal as you can imagine. I don't know that I can really list specific examples other than I learned a great deal about the inner workings of the sport, the feasibility of starting a team from scratch and just how big of a feat that really is. I also learned a lot about myself and what people are capable of, both good and bad. I will say though that the support from within the F1 community was tremendous. The suppliers, the teams, the FIA, to Bernie Ecclestone himself. They gave us all the help they could, given the circumstances. It's funny, I would read these articles about Bernie saying negative things about the team and therefore people thought we didn't have his support. He just didn't appreciate being lied to and being fed false information. He was not being told the reality of our situation by the heads of the team and rightfully, that pissed him off. All of my dealings with him were very positive and he always made himself available whether it was for a phone call or a meeting. I think had the heads of USF1 listened to him sooner we might actually be competing in the sport right now through some solution he would have brokered. It's what he does, he gets things done. Not always to everyone's liking, but it gets done nonetheless. In regards to the US market, it is extremely important to them. California alone is the 8th largest economy in the world. For a number of sponsors this is their largest market, not to mention the automotive companies that are represented in F1. Infiniti is with Red Bull, McLaren is making road cars, Mercedes has their own team, Lotus is branded on two teams and of course the most obvious one is Ferrari, who have a huge following here. There isn't a Ferrari owner in the US that isn't aware of Formula 1 and Ferrari's rich heritage and success in the sport. Everyone in Formula 1 knows the importance of having a presence here and I think between the promoters, the teams and FOM they will do all they can to put on a good show for the US.
AW: Back in May 2010 they announced that Formula 1 will be returning to the US with the race being held in Austin, TX. Knowing what you know now after your experience at USF1, and dealing with several F1 insiders, what are your thoughts on the upcoming race in Austin, and the plans the organizers have presented so far?
PM: It's exciting to say the least. Being from California I would have loved to have seen a Grand Prix staged here, but Austin is a very progressive city that is rich with technology and culture. And who is to say that if F1 does well there that it won't open up the possibility of other venues within the United States. I am hoping it will spread like a wildfire and that F1 personalities will become household names at some point here in the US. I know a lot of the drivers and personnel love being here, some of my friends in F1 would visit me when they were here for the Indy and Montreal races. I'm sure Michael Schumacher would love to sneak one of his Harley Davidsons onto the transport plane or keep one out here so he can ride it through Texas.
AW: Do you think they finally found the "secret sauce" to make Formula 1 a success here in the States? Would you do anything differently?
PM: Well to be fair, we have yet to see the "secret sauce" other than a Herman Tilke designed track, which is a good start. But in all seriousness what Tavo and his team are doing is fueled by passion and that's the most you can ask for, they want to see this succeed more than anyone. That passion is the "secret sauce" and from what I hear the Austin area is already buzzing about F1 and are very excited to have the sport in their area. I think everyone involved in the project will do all that they can to make it a success here in the US. It is a huge undertaking and I think its success will be largely based on the work done by the promoters, FOM and FOTA's Commercial Working group. This whole thing is a huge marketing exercise and if they can grow the awareness and get people to the track then the racing will do the rest.  All they can do is do their best and hope that the United States takes it in and is able to process how amazing this sport really is. I can't say that I would do anything differently, but I do think they should find a way to embrace the other forms of major racing here in the US and gain their support. If they could get an F1 car in front of the NASCAR fans, that would be epic. When I was living in Charlotte I spent a great deal of time with the NASCAR community, everyone from team owners, to drivers, to fans. They were very excited about having an F1 team in the area and I think if you got an F1 car in front of NASCAR fans they would embrace it. They have seen several F1 and openwheel drivers make the switch to NASCAR and try and adapt to that style of racing and even if they aren't fans of road racing, they are petrol heads and would appreciate the visceral experience of seeing an F1 car at speed. There is no way you can say an F1 car isn't cool. That's like saying an F-16 isn't cool. Just not possible.
AW: So how is life after USF1? Are you done with Formula 1 or is it still unfinished business?
PM: Life is great! I am back in California where most of my family and friends are. I still keep in touch with most members of the team as well as people I have become good friends with in both the F1 and NASCAR worlds. Last year I was working with an investor group that was looking at the possibility of buying into or buying out completely an existing team. The timing wasn't right so they didn't pull the trigger. I know that is a very generic statement and I hate to even say it but it's true, timing is everything in this sport as it is with all businesses and when we started negotiations it was a very different situation from where we eventually ended up several weeks later. That possibility is still there and the Austin GP will only help. There is also a lot of American talent headed to F1. Alexander Rossi is now a part of the Lotus Driver Development program and you have guys like Gabby Chaves, Josef Newgarden and Conor Daly that could all end up in the seat of an F1 car. So if we have the Austin GP and American drivers then a proper American F1 team might be in the cards, but I stress the word proper. I would rather it just be the Austin GP and American drivers than risk another debacle like USF1. It has to be done right or not at all, plain and simple. So in regards to being done with F1 or not, I will be a life-long fan of the sport and will support it in any way that I can and if Formula 1 has a place for me within it then I would gladly take the opportunity.
Editor's note:
Alex Wong and I met at one of the many San Francisco Formula 1 Group's events, and we both found we had known Parris after Autosport's interview with him last year.  I'm grateful for Alex's interview posted here with his kind permission, and if you'd like to write for 'F1 in America', please drop a note to info (at) sff1 (dot) com.  – Peter Habicht