F1 didn't slow down quite as much this August thanks to the opening of SENNA across the United States. The agency promoting the film, Electric Artists, has been working feverishly to connect with different communities, networks, and groups across the country through a network of volunteers and event organizers, and the results have been impressive. The film opens in over 50 US cities in the coming month, with several groups and car clubs organizing events, fundraisers and gatherings around the screenings in their city.
Here in San Francisco, the F1 Group I moderate had been waiting for this film for some time, and while everyone was glad to see it finally arrive, the film's opening date coincided with the first day of the Monterey Motorsports Reunion, a popular event held just a couple of hours away. Since a key audience for the film would not be in town that day, I spoke with Electric Artists and lobbied for an earlier date ahead of Friday with the idea that a coordinated screening would give those going for the weekend a chance to see the film and share the good word. The reviews were in and only made everyone want to see the film that much sooner.
After some thought on the idea, they suggested a possible screening late Thursday, and with just a week to go until the opening weekend in the Bay Area, the word came down that the theater could hold one special screening at 9:45pm on Thursday, and we could either take it or leave it. Theaters get that way, and while not the easiest time to bring a crowd out, with a little hard work we would get the word out quickly and fill the 285 seat theater.
Several of our members belong to other car clubs, so I was confident we would make this happen together – but the next day the news got even better – director Asif Kapadia agreed to visit us for the screening before his return home to London. News travelled fast in the car community, and the event sold out in just four days, with another five Bay Area screenings with Asif added soon after the advance screening filled up.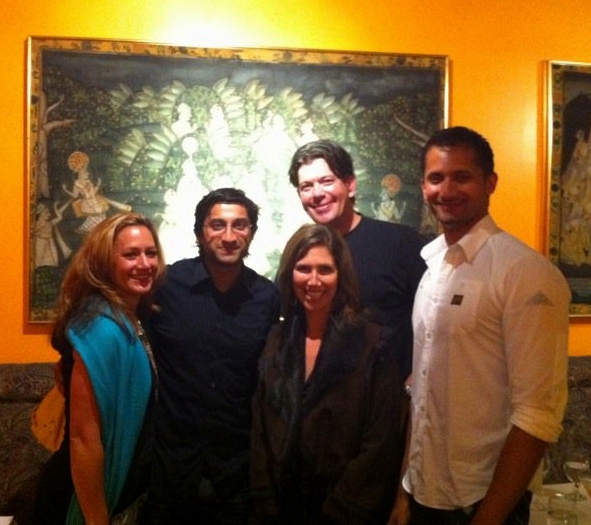 On the way to the theater on Thursday, Asif called about my earlier invitation to dinner before the screening, and my girlfriend and I picked him up downtown and joined our friends for a great evening where we learned more about the process he went through in making the film – all of which made for a very memorable night. The film played to a full house and he stayed until 1am signing autographs and graciously spoke to the audience after an extensive Q&A session [video]. I thank Asif and Electric Artists on behalf of the San Francisco F1 Group for helping make this special night possible.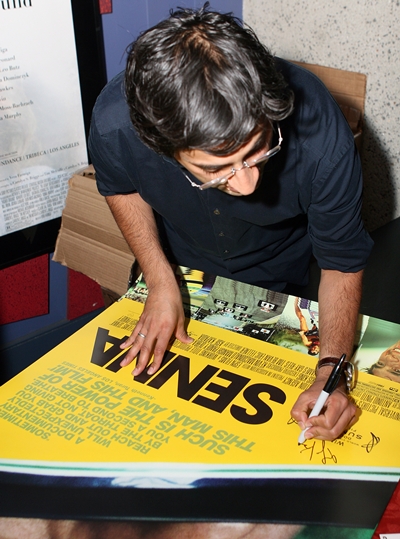 Thanks again to SENNA director, Asif Kapadia (more photos)