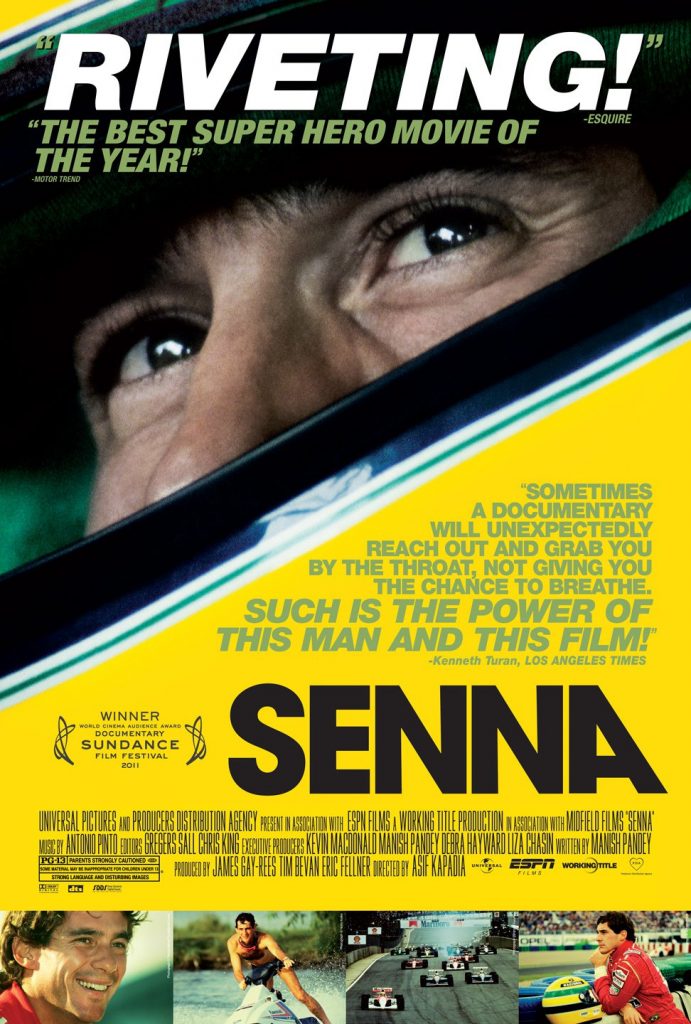 Where to watch SENNA in US theaters near you – here's a map with opening dates and theaters:
Your town not listed below?  Leave a comment about where you'd like to see it shown next.
Opening dates:
Green: Now Playing, Yellow: Opens 10/14, Blue: Coming Soon
View North American theaters showing SENNA in a larger map, click here for Alaska theater map locations.
7/18 UPDATE:  It was announced today on the SENNA movie Facebook page that moviegoers at opening nights across the US were eligible for free movie posters from Facebook event organizers.  Events there have been showing up as news has been traveling about this offer, and links to known Facebook events for the opening weekend have been included here in the map.
Also, movie dates and cites have been announced on the official @SENNAmovie twitter account slightly differently from  from the official Facebook page, with fewer official listings appearing on Facebook than had originally appeared on a series of tweets last week.
7/25 UPDATE: Special screenings have been added with pins in purple, and currently include non-profit fundraisers.  Hashtags have been added to theater locations for relevant city/metropolitan areas.
8/9 UPDATE: The Official SENNA website goes live – and the map from this post above was popular enough it's featured on their page.  They've been very supportive of the F1 community, and look for more good surprises from the team at electric artists.  New cities and events added include:  Phoenix, Kansas City, plus a contest in Washington DC.   Special screenings with director Asif Kapadia in San Francisco (8/18), LA (8/12, 8/13 at 7:20 and 10:05), NYC special car event on Saturday (8/13) with John Bisignano and producer Manish Pandey.
10/18 UPDATE: Over 360,000 hits on the Google map for Theaters Showing SENNA!  The map has now been updated and simplified to show now playing, next upcoming date as well as future theater openings. Huge congratulations to the film and team at BOND Strategy and Influence (formerly Electric Artists). Check out Mashable's upcoming 2011 Awards and vote in SENNA for 'Best Social Movie Campaign'.
Follow the official SENNA movie Facebook page and twitter account for more updates.