During a recent visit to Austin, Tilke engineering took the time to show me around the new Circuit of the Americas and share some of the work in progress there.
Building a world class racetrack the scale of Circuit of the Americas is no small endeavor, and this low view from turn 1 shows the scale of what's involved with this enormous project.

A 3.4 mile grand prix circuit makes for an enormous office, and to find their way around the site, Tilke engineers use Google Earth to make their way around the circuit: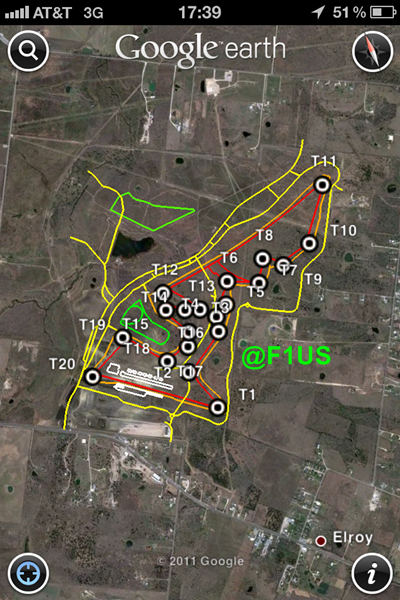 As a future home to MotoGP and F1, the details count, and everything from the asphalt to slot drains receives the detailed attention of Tilke's engineers, with input from founder/driver Tavo Hellmund, world champion Kevin Schwantz, and the dedicated engineering and construction professionals who examine every detail of the circuit's construction.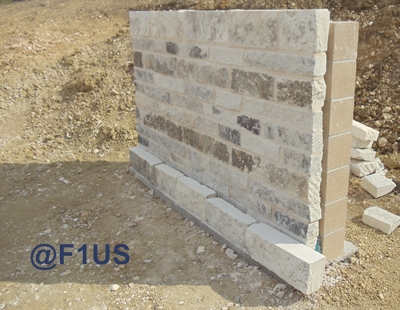 Materials used in the new circuit's construction have been sourced from various locations around Texas, with offices and labs on site dedicated to analysis for use on the track itself as well as in the numerous sub layers and aggregate needed to create a road bed for the final asphalt layers. The final surface of the track must be comprised of a polish-resistant stone, and vary no more than 2mm over a 4 meter width, comparable to a billiard table's slate surface.
Moisture is a critical factor in the construction of a circuit, as trapped water expands and causes cracks with freezing weather, so record dry Summer in Austin (over 80 days of 100 degree weather this year) has created a good starting point as the grading continues and the track takes shape.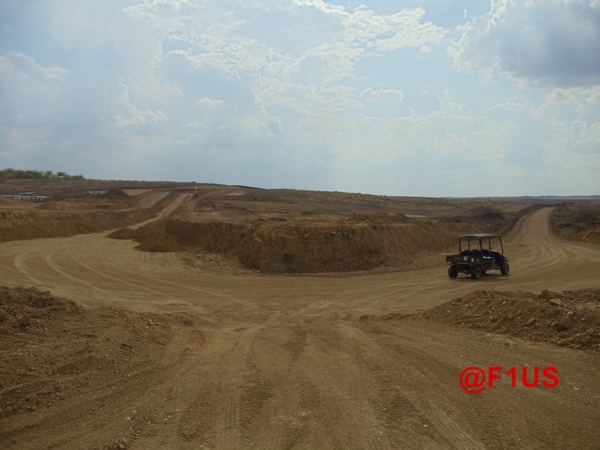 Wide runoffs accommodate the high safety demands for F1 and MotoGP, and the massive amount of earth already cleared and sub grade that has been laid down has started to give the site a first feel of what turns will look like from various perspectives.
As we complete our lap looking down the main straight back to turn 1, the excitement building to 2012 sets in – but there's also a special feeling around the project among the engineers (many of whom currently live in Austin and have built circuits all around the world) – that Austin is a very special destination, and that Circuit of the Americas has been put together with a shared vision for racers and fans alike.
Update:  Beginning January 2012, Circuit of the Americas began releasing a series of stories about the circuit construction process on their website called 'Track Facts' and is worth a read.