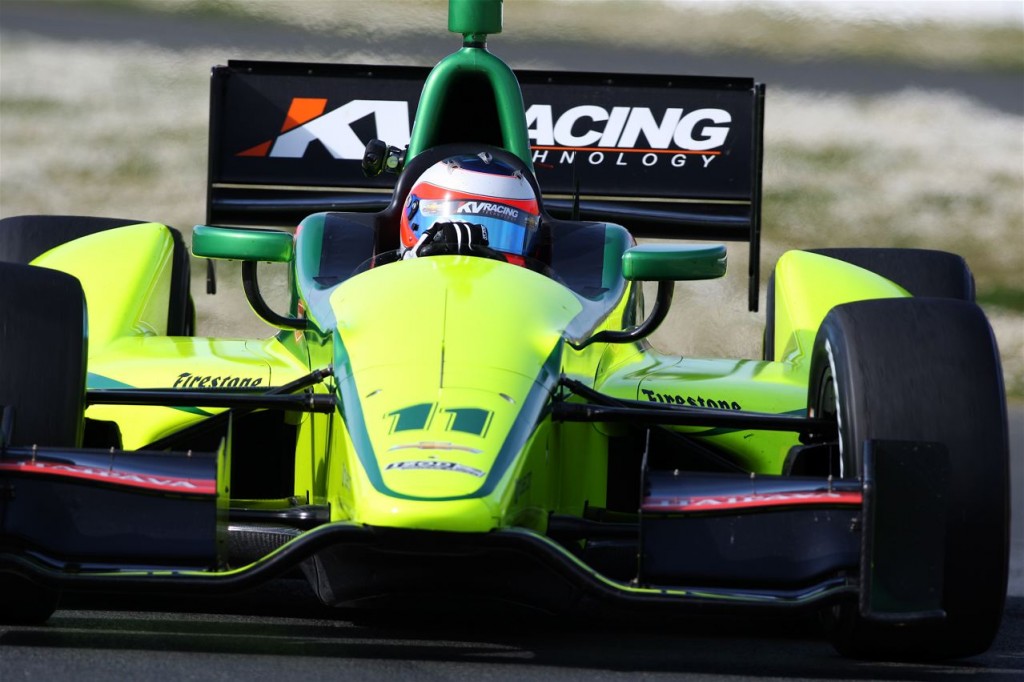 The most experienced F1 driver in the world has been keeping busy since his last race in the sport last year – earlier this month Rubens Barrichello was found testing in Indycar with KV Racing Technology at Infineon Raceway in Sonoma, California.  Sounding cautiously optimistic and happy to be reunited with his longtime friend and fellow Brazilian at KV Racing, Tony Kanaan, Rubens said this past Sunday:
"Once again I am very pleased to have been able to give the team my feedback on the car.  It was great to get to know the Infineon track, it was a hard track to learn, but if everything can fall into place and I do run with IndyCar and KV Racing Technology for the season, it has been very valuable.  Tony was in the car this afternoon (he let me have another half day) and its great to work with a "brother" that is keen to have me in the series.  It has been a good couple of days and I am pleased.  I hope I have helped the team further."
No plans have officially been announced for Rubens return to racing in Indycar, but this week news broke that Rubens would be making an announcement in Brazil this Thursday to share he would be driving alongside his friend, Tony Kanaan, at KV Racing in the biggest move by an F1 driver to Indycar since Nigel Mansell's switch to the sport in 1993.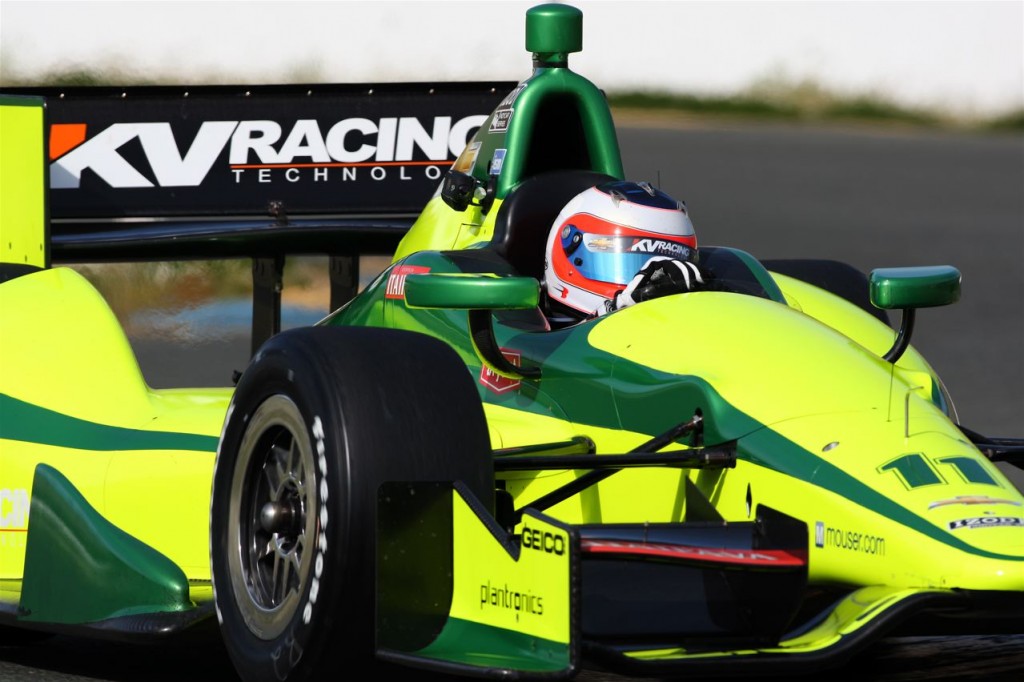 Rubens brings with him not only a huge amount of experience to the development of the new DW12 chassis Indycar is currently developing and racing this year, but also an enormous following of worldwide fans who've been watching him compete over nearly two decades around the world in F1.
Rubens move to Indycar couldn't have been better timed as one of its marquee stars, Danica Patrick, made a switch to NASCAR last year.  The impact nearly 1.5 million twitter followers of Rubens has alone for the sponsors and team he's joining won't hurt either. The two time Indy 500 winner Dario Franchitti pointed out:
He'd be great for the series. He brings that international recognition as well. It's only a positive. He ups the level of competition in the field yet again. Besides the guys we know already who are tough to beat, he'd add another major name to have to fight against."
One question for American F1 fans is, will they be more likely to follow Indycar as a result of Rubens arrival?