In the midst of last Summer's release of the critically acclaimed 'Senna' and a new grand prix at Circuit of the Americas, another Formula 1 project was taking shape with a production and cast directly from Hollywood.  'Rush', a new film about the 1976 F1 season, is Oscar-winner Ron Howard's latest project, and it was announced this week that principal photography has begun in Europe.
The story will focus on the battle between legendary playboy James Hunt (played by Chris Hemsworth) and the meticulous Niki Lauda (played by Daniel Brühl), with the movie's story taking place both on and off the track.
| | |
| --- | --- |
| | Daniel Brühl |
Daniel Bruhl (Inglorious Basterds) plays the 3 time world champion Niki Lauda.
Australian Chris Hemsworth (Thor) has been cast as legendary playboy and 1976 world champion James Hunt.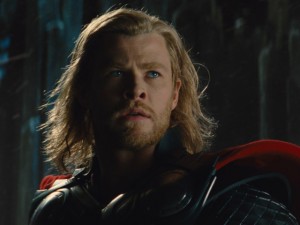 Details of the film's release date are not official, but a Hollywood / Formula 1 opening sometime before or at the inaugural Grand Prix of America in June of 2013 wouldn't be a surprise.
[youtube width=400 height=233]8kPVJ-xjn3s[/youtube]
If you can't wait that long for the sights of F1 in the 70's, good news:  @RealRonHoward is the director's official twitter account and has been featuring a steady stream of behind-the-scenes action recently featuring vintage cars and sets:
Before filming began, Variety reported 'Rush' had been sold in 30 international markets for distribution, a feat not surprising with the top-level talent involved.  Since interest in the sport has also been growing domestically, American moviegoers and F1 fans alike will be following 'Rush' to the silver screen next year to see F1 history through the lens of one of Hollywood's great directors.