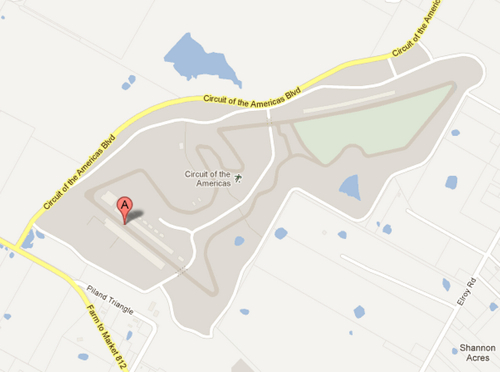 Before writing about what's happening at and around this weekend's historic United States Grand Prix, a round of congratulations are in order for the enormous efforts of Circuit of The Americas, Tilke Engineering GmbH, and to the people of Austin for their vitality and enthusiasm in creating a new home for Formula 1.
This is the third visit I've made to Austin since 2011, and it's been a pleasure to meet so many locals along the way.  From the people directly involved with the circuit who have come so far to produce this inaugural race to those who've shared their home town and passion for making this year's race a success, Austin is truly a special place, and I'm looking forward to experiencing the only GP like it in the world.
Several events around the race should be of particular interest, starting with Wednesday's FOTA fan forum for US fans to meet and ask questions with key personnel, drivers and personalities in Formula 1.  Follow @F1US for live tweets beginning at 6:30pm EST from the panel discussion.
To cover Austin in more detail, a separate twitter account has been created for localized tweets and news from the circuit as well as out and about in town.  Follow @F1Austin for news of special events, updates, and retweets from everyone as Austin gears up for a special weekend.
Finally, F1 in America was mentioned in this month's Red Bulletin – check out the December issue in print and online.
– Peter Habicht